E Komo Mai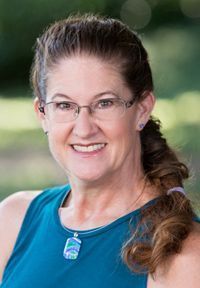 My name is Nancy Campbell...aka "The Headache Slayer!" I am a licensed massage therapist in the state of Hawaii. If you are looking for a therapist who will meet you where you are and work WITH you to alleviate discomforts that occur from day to day stressors and repetitive strains, then you have come to the right place. Please look through my site then give me a call. I look forward to working with you!
Nobody deserves to be in pain!
Nancy Jo Campbell, LMT
Campbell Endeavors, LLC
282 Ululani Street - Room 2B
Hilo Hawai'i 96720
Nancy is fully vaccinated (and boostered x4!) for the Covid19 Coronavirus. Please let her know your status in the vaccination process.
Click here for the latest promos Click here to go straight to booking
HI MAT#14458; HI MAE#3460
NC LMBT#5140
nancy@campbelllmbt.com 808-321-2209

Proud member of the Hawai'i Island Chamber of Commerce, The Hilo Woman's Club, the American Massage Therapy Association, and NCBTMB certified.