E Komo Mai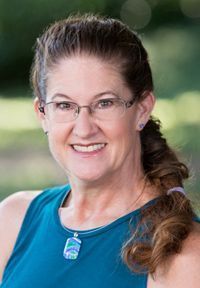 Aloha!
In efforts to "flatten the curve" I have made the difficult decision to temporarily close. Each day is its own. Please feel free to purchase a gift certificate for anyone you know (including yourself) who is experiencing stressful conditions and or has to work through this self-isolation time. Be well, and be safe!
Nancy
PS: If you would like to make a donation to support my small business, you can do so on my "make a payment page." In the meantime, I'll be finding part time work somewhere. If your company is operational during this "social distancing" time and need extra staff to help out until this blows over, then give me a ring. I might be able to help.

My name is Nancy Campbell...aka "The Headache Slayer!" I am a licensed massage therapist in the state of Hawaii. If you are looking for a therapist who will meet you where you are and work WITH you to alleviate discomforts that occur from day to day stressors and repetitive strains, then you have come to the right place. Please look through my site then give me a call. I look forward to working with you!
Nobody deserves to be in pain!
Nancy Jo Campbell, LMT
Click Here for the last promos for 2019!
HI MAT#14458; HI MAE#3460
NC LMBT#5140
nancy@campbelllmbt.com 808-321-2209

Proud member of both the Hawai'i Island Chamber of Commerce and The Hilo Woman's Club