Testimonials & Reviews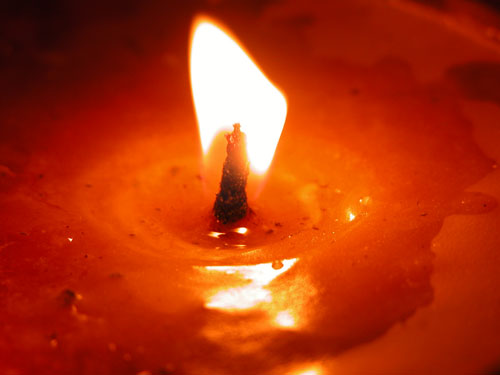 Did you have a good experience in your session with me? Make sure you tell your doctor(s) and friends and relatives. People always want to know good services from folks they trust. Word of mouth is one of the greatest ways to advertise. If you would like to give your two-cents, drop me a line and I'll add your comments as well.

Many many thanks to those who endorse me, believe in me and tell all their friends about me! You are the best!
You can also tell the world about your opinion of me by going to Yelp, to Google, or even FaceBook. Thanks in advance for your support!
From Yelp: "My back had been bothering me for a while. I bought a new bed thinking it was the mattress. That didn't help. I was rearranging my garage and lifting crates that were far too heavy. A few days later, I could hardly bend over to touch my knees, forget touching my toes. I was in a lot of pain. A few months earlier I had pulled a hamstring. I was contemplating seeing a chiropractor. Nancy had come highly recommended, but I had yet to see her. Now was the time to put her skills to the test. I scheduled an hour. After the massage, we talked briefly. I was feeling really good. By the time I got home, I was ready to tackle the rest of the garage but decided to take it easy instead. It's several days later and I still feel great. My only regret was that I didn't go sooner. I have had massages from many people all over the island and off island. Nancy is most definitely a five star. She's the best. Thank you, Nancy."
Recent email: "Nancy your massage was truly life changing for me! My shoulder has been in so much pain and I have been uncomfortable for such a long time and you really made me feel like new a new man. Thought I really needed the recommended shoulder surgery that the doctors told me to get years ago to get relief from the pain. Today I can lift my arm now over my shoulder with very little discomfort and was able to get a good night sleep."
"From GoogleBiz: Made a last minute appointment to deal with some back pain. Nancy was great! Very friendly and professional. Thanks Nancy!"
"Nancy is very respectful of the needs her patients have. Her knowledge of anatomy has consistently impressed me and she thrives on educating. You know you have found a true professional when she assists you to find solutions that may actually results in fewer business transactions for her. Nancy is that professional."
"I have been on Nancy's table since she began as a massage therapist. She has relieved foot pain from a bunion, headaches, creaky shoulder, lower back pain and most recently she artfully prepared me for surgery! I saw Nancy the day before my hysterectomy. The Massage had two areas of focus. She improved abdominal circulation and stimulated my lymph system to better aide in healing and fight infection. She relaxed me enough to get a needed good night sleep. I have had massages from other therapists who leave me with nothing more than a back rub, but Nancy can get to the problem area and improve your health! Nancy is enthusiastic about her career and values her clients. Friendly professionalism comes naturally to her."
"Nancy is a gifted practitioner with incredibly skilled hands, an enormous heart, and impeccable professionalism. One simply can't go wrong in her care."
"Smart, sharp, and witty, Nancy Campbell, LMBT, is a truly gifted professional. Massage therapy is one of the best-kept medical secrets and Nancy knows how to communicate with doctors and dentists on behalf of patients to make painful experiences much less so. Every doctor and dentist would benefit having Nancy on-call."
"Nancy provides a great massage in a very relaxing environment. She is personable and makes you feel very comfortable."
"Great Results, Expert, High Integrity"
"I have had two visits (treatment sessions) with you and could not be more happy with the results. I lead a very active and stressful lifestyle and from time to time my body gets a little stiff and I suffer from associated aches and pains. You have recommended stretch exercises, which I do every morning and that is very helpful and keeps me out of trouble. Every treatment and recommendation that you have provided have been spot on. I don't look forward to my next episode but I do look forward to knowing that you will be able to treat and relieve the problem! Until then, I am one of your biggest fans!!!"
Well the first time I went to you I was not sure that this modality of treatment would work for me. While I did have some improvement in motor function and pain relief, I still wasn't sure. Well after today's session I am convinced this is the right modality for treating this. I have been so relaxed from today's session and overall pain is reduced quite a bit although it isn't totally absent. My range of motion is less inhibited. You definitely have the right sense for what you're doing and I am telling all my friends that if they need massage therapy to come and see you.
Nancy is a wonderful & knowledgeable massage therapist. She worked with my husband and I and educated us regarding how to address his back pain. She is the most knowledgeable LMBT I have ever worked with, and is so personable and warm. Nancy is very professional, and takes the time to really get to know her clients, their needs and concerns. Five stars!
Nancy is a very motivated and informed massage therapist. In my experience as a client and as a friend, Nancy has heartfelt interest in every person that she encounters. Her desire to meet and exceed in her practice as well as her knowledge of her specialties is second to none. To develop a professional or personal relationship with Nancy is nothing but eye-opening and rewarding!
I can't thank you enough. It is such a relief to not have pain running from my shoulder through my neck every time I move!! I am appreciative of how much you did for me today. Thank you.
"Nancy has helped not only as client of hers but also as a friend and person that I can go to for physical and mental healing. She is a wonderfully positive and soothing person. Being around her will brighten your days."
808-321-2209